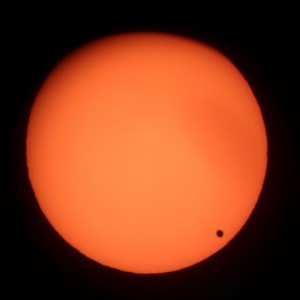 Manfred Mann's Basement- Momma always told me not to look into the eyes of the sun.  But momma, that's where the fun is . . .
I could be wrong, but basic instinct tells me that most of the MtM crowd didn't catch the transit of Venus, that celestial oddity where we get to see the second planet of the solar system, named for our very own Lori Levine, move across the sun.
It just doesn't seem like something that draws a lot of attention in Mattsville, though I'm willing to bet even money that least one of you burnt your corneas by directly staring at it.
But as for me, I couldn't see it at all.  Why?  Because, gosh darn it, I was smack dab in the middle of the sun!  The Mohegan Sun hotel and casino, that is, in way out yonder, Connecticut.
For those of you who haven't been, it's a world class gambling mecca: a hotel big enough to hold its own on the Vegas strip, the whole mall experience that's de rigeur these days, and not one, not two, but three different casinos.
I was there for work, so my degeneracy was held in check for the most part, but there were a couple of forays.  I got ten dollars worth of slots play when a I signed up for the Sun's player's card.  I gave free ride to my roommate, who's not a gambler.  Nor is he lucky, apparently.  He slid the tenner into a dollar slot machine, and counted it down, one at a time, until presto: nothing left.
Remind me not to let him anywhere near my lotto tickets.
On my own, I went and played a little poker.  The casino actually spreads a 1-5 game of Seven Card Stud, which certain peaked my interest.  But in the end, I elected to play a little 2-4 Hold Em.  Writing a column, it seemed like the smart move; I don't want to have to explain how Seven Card Stud works to all you semi-retarded, TV-age poker babies.  Suffice it to say that it's the greatest poker game of all.
Instead, however, I went to the Hold Em table, and I played pretty well.  Unfortunately, my friend's bad luck had rubbed off on me.  In a 90 minute stretch, I pulled pocket aces three times.  Didn't win a single pot from among them.  First time I went down to two pairs held by some woman who started screaming, and then justified it on the grounds that it was her fortieth birthday.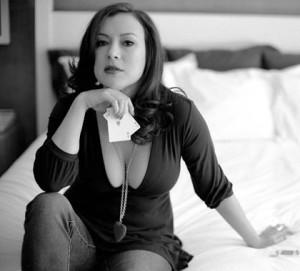 Go choke on it, sister.
The second time some geezer call-station ran me down by finding a flush on 5th street.  That's the peril of fixed limit; it's hard to run off a dope.
The last time around I was feeling resilient.  It had to come in!  Nope.  Instead, some guy flopped a flush.  I could smell it, but the betting was minimal.  I ended up 0-3 on bullets.
It shoulda been enough to bury me, but despite it all, I only lost 45 bucks.  Take away tips and rakes, and the losses were actually quite small given the circumstances.  I did manage to take my fair share of pots during the hour and a half, including a knock out punch to some schmuck whose pair of kings got trounced when my pocket kings produced a set.
But enough's enough for now.  Back to the regular game next Thursday.
Cheesy Bruin keeps it regular tomorrow.
Yes, that was a poop joke.