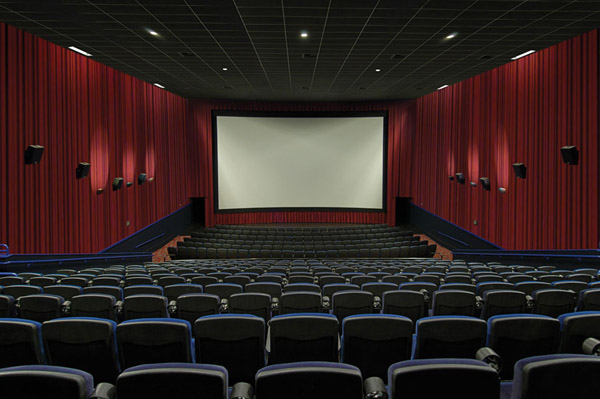 by West Coast Craig
Your Local Cineplex – Okay, the Mets may not be winning much these days, but they are finding creative ways to keep their audience tuned in. Ending a game with an unassisted triple play? Hollywood, so they say, couldn't script that. And with the Omar & Jerry show given at least some lip service as continuing on the payroll next year, Mets fans may have more to look forward to. What else do you have to look forward to? The first championship of the Women's Professional Soccer League? Sorry, that happened Saturday. The Major League Lacrosse championship? That was yesterday. Mark Sanchez's continuing to cement the Jets' starter job tonight? Eh, as much as everyone's excited that the NFL is around the corner, preseason football is hard to watch.
Fortunately, the recession-proof film industry continues to put out great product! So get your popcorn and Red Vines, pull up a chair, and let's take a look at some previews.
ARODTAR: James Cameron's effects-laden, 3D tale about a man was once seemingly normal and sane but then became something strange and powerful through technology and weird influences.
WHERE THE WILD SWINGS ARE: The always entertaining Spike Jonze directs this beloved children's classic about this year's Texas Rangers…who are second (behind the Yanks) with 184 home runs, and leading everyone with 976 strike outs. That's quite a feat considering they play with a DH.
FANTASTIC MR. FAVRE: Wes Anderson brings his quirky feel for characters and snappy dialogue to this project as the graying fox Brett Favre looks like he's moving in stop-motion animation for the Vikings. And by "stop motion" I mean he's going to stop moving at some point.
VICENTE ASSASSIN: New Dodger pick-up Vicente Padilla plays himself in this action-packed thriller about a ninja who slips through the darkness and throws at opposing batters. The trouble starts when he is given a contract to kill the Dodgers' season.
TOM CABLEISM: A LOVE STORY: Controversial gadfly filmmaker Michael Moore brings his camera inside the locker room of the Oakland Raiders, and finds some romance!
CLOUDY WITH A SURE SIGN OF MEATBALLS: At last, a 3-D kids movie starring Oliver Perez! Meatballs rain from the sky, coming at ya! (especially if you're in the outfield bleachers).
THE BOOK OF ELI MANNING: The Hughes Brothers' much anticipated return to the big screen, about the Giant quarterback wandering the earth in a post-aPlaxicolyptic world.
LEBRON: LEGACY: Some classics just shouldn't be remade…and then again, some definitely should! In this CG laden epic about a basketball player who goes inside a videogame world, the Cleveland Cavalier uses those ultra cool light cycles, battle tanks, and bright combat discs to escape from Cleveland and sign with the Knicks. The X-Box 360 sales alone should be massive.
A SERIOUS FAN: Joel and Ethan Coen have always had a way of stylishly portraying ordinary people pushed to the edge of reason, ratcheting up the tension with masterful hilarity. Now they set their sites on Short Matt in this film about a man who finds his world crashing around him as his beloved Mets continue to find new ways to drive his readership away from the agony of sports and towards sites about gardening and home repair.
BIG MATT: Tall Matt gets his own feature from first time director Robert Siegel. Showing off his skills with a stretch of a roll, Patton Oswalt wears lifts and shaves his head to portray the Blue Suited Matt meeting his favorite player Jose Reyes and his crew in a nightclub, and almost getting his ass kicked…however, Reyes hurts his leg and is done for the year, leaving Tall Matt in a fit of remorse but otherwise completely healthy.
2013: The latest destroy-the-world blockbuster from Roland Emmerich. The Mayan calendar predicted thousands of years ago that this would be the year that the baseball world is torn apart at its red seams as sports writers across the nation have their heads explode over the first year of Hall of Fame eligibility for Barry Bonds, Sammy Sosa, and Roger Clemens. The hero of the movie right now is Mike Piazza, desperately racing against time to keep his name off of that 2003 list.
And lastly…
ASTRO BOY: Speaking of Roger Clemens, here's a highly anticipated movie focusing just on his years playing for Houston. Dream casting has come true, word has it that the Rocket Man will be played by MTM favorite William Shatner! (yesterday's Rex and AW banter inspired me).