NEW YORK, NY – My favorite story of the year so far is Alex Rodriguez offering to be roommates with Jeremy Lin.  Of course A-Rod would want to plant himself right in the middle of the sports feel-good-story of the decade.  You can't buy this type of publicity and old Alex is as crafty as they come.  I think this is a great idea that should be explored much further.  This needs to be a TV show.  Not a reality TV show but rather a remake of a classic sitcom.  I'm not sure which show is best suited for the remake, but I have narrowed down the finalists to these few.
THE ODD COUPLE: This one is a no-brainer.  Jeremy Lin would have to be the "Oscar" of the two since Alex has more neuroses than Felix ever had.  In the first episode, A-Rod blows their double date with the Pigeon sisters because the popcorn they have out on the table reminds him of his old flame.
BOSOM BUDDIES: After failing to catch on with an NBA team, Jeremy decides to try out for the WNBA instead.  Of course to keep up the ruse A-Rod has to dress up in drag as well.  Not surprisingly A-Rod takes to his role with open arms revealing he already shaves his legs and armpits on a daily basis.  When all is said and done the pair look eerily like Margaret Cho and Robin Roberts.
DIFFERENT STROKES: A rich white man (Bud Selig) decides to offer a couple of orphan kids a home.  Older brother Alex is always bailing his smart-mouthed younger brother Jeremy out of tough situations.  Everything always seems to turn out just fine in the end for the boys, especially when Lin breaks out his catch phrase "Whatcha roiding about, Alex?" (This is not to be confused with Different Matt covering tennis).
TWO AND A HALF MEN: Tiger Woods joins the cast as Lin's down-on-his-luck dad.  After losing all of his money in the divorce settlement but gaining custody of Jeremy, he has nowhere to turn except to his obnoxious brother Alex.  Lin takes a shine to A-Rod and the two team up on Tiger constantly.  A-Rod spends most of his time showing Jeremy the best public spots to take his shirt off.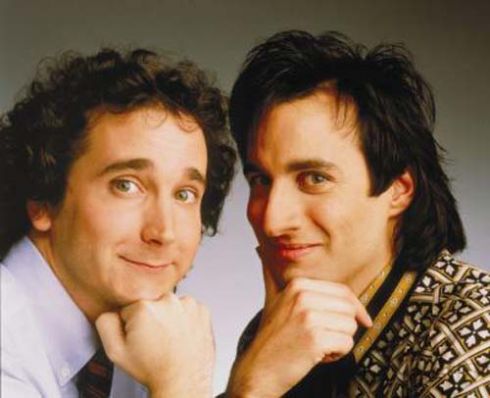 PERFECT STRANGERS: Just when Lin-sanity has taken the town by storm, Alex Rodriguez ends up on Jeremy's doorstep with a genealogy tree in hand telling him they are long lost cousins.  Lin wants nothing to do with A-Rod but Alex moves in with him anyway.  A-Rod wants to make up for lost time and find out all he can about Asian culture, now that he realizes that he is one-sixteenth Chinese.  Lin reluctantly takes him under his wing.  By the second episode A-Rod has trouble pronouncing the letter L.  His catch phrases "herro cousin" and "don't be ridicurous" are blasted by all ethnic groups as racist but A-Rod copyrights the phrases and makes millions off of tee-shirt sales.
Stay tuned tomorrow for Angry Ward, a man that all ethnic groups support (except the Greeks).