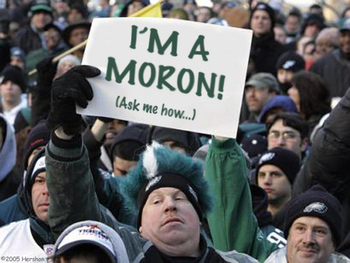 CHINATOWN, NY – Yesterday was the first day of the Chinese New Year.  This year is an especially big one in the Chinese calendar because it is the Year Of The Dragon. Dragon's are supposed to be a symbol of good luck so those born under this sign are bound for great fortune.   Thank goodness the year of the rabbit is behind us.  The people of China are absolutely giddy about this upcoming year.  The dragon is a powerful being.  Everything you thought you knew will be questioned in the next 365 days.  Chinese couples will begin adopting American babies.  Ron Paul will become President.  Adam Sandler will make a funny movie.  Short Matt will achieve wealth and fame.  Yes the dragon is THAT powerful.
The sports world in particular will be thrown for a loop in this Year Of The Dragon. Here is a look at just some of these amazing events that will unfold before our very eyes:
At Yankee Stadium Dillon Gee will throw the Mets first ever no-hitter.
Jerry Sandusky will become the spokesman for the Boys Club of America.
The NY Islanders will change their name to the Dragons and win out for the remainder of the regular season, sweep through the playoffs and hoist the Stanley Cup in June.
The Yankees will finish 20 games under .500 causing Yankee fans to abandon ship faster than an Italian Cruise Captain.
Bruins goalie Tim Thomas will go on the campaign trail stumping for President Obama.
Traveling calls will actually be enforced in the NBA.
James Dolan will admit he has no idea what he is doing.
Londoners will be magnanimous hosts for the 2012 Summer Games.
A University of Memphis college basketball player will graduate.
Madonna's Super Bowl half-time show will be fresh and exciting and suitable for all ages.
Shannon Sharpe's books on tape series will be this year's best selling Christmas franchise.
Mark Sanchez will go the the Pro Bowl.
Manny Pacquiao and Floyd Mayweather will fight each other on non-pay-per-view network TV.
ESPN will show highlights without Coors Light graphics covering one-third of the screen.
Time Warner customers will miss the MSG channels so much, especially MSG Varsity, they will cancel their subscriptions en masse.
AJ Burnett will exhibit pinpoint control en route to his first Cy Young Award.
The Rooney Rule will be hailed a complete success.
Philadelphia will be known as a fan friendly place to watch a game.
No NFL player will be arrested for any sort of crime whatsoever.
Mark McGwire will be elected to the Baseball Hall of Fame while his brother Dan McGwire is elected to the Pro Football Hall of Fame.
Carmelo Anthony will win Defensive Player Of The Year.
Tim Tebow will admit his fling with Heidi Klum was the reason for her breakup with Seal.
The 6:00 minute mark sums it up:

Stay tuned tomorrow for Angry Ward, a man who will become rich beyond his wildest dreams due to his award winning column.