WATERBURY, VT – Last week Ben & Jerry's got into a lot of trouble from the politically-correct crowd for offering a new flavor at their Harvard Square location.  Their Taste The Lin-Sanity featured vanilla frozen yogurt, lychee honey swirls and fortune cookie pieces. How dare they put fortune cookies in something named for an Asian sports star!?  That is the most racist thing I've ever heard! It's a good thing that Ben & Jerry's backed down to the pressure and replaced the crushed fortune cookies with waffle cone pieces.  If they got away with this other companies would follow suit.  The next thing you know McDonald's will start serving mint green frozen ice cream drinks and call them Shamrock Shakes or Carvel will start serving racist green ice cream cakes known as Cookie O'Puss.  You're damn right a stand had to be made and thank God the loud mouth minority of thin skinned ACLU types put a stop to this.
Fortunately, Ben & Jerry's has a history of naming flavors after athletes and they won't let the PC police stop them from naming more in the future.  Many of these flavors flew under the radar because they just weren't marketed to the mainstream.  Here are some of the better examples: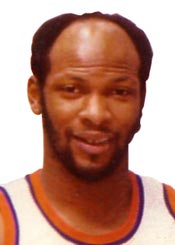 Fudge Rodriguez: Hazelnut ice cream with bits of steroids made this a popular item in Texas throughout the late 90's and into the new millennium.  It started out only available in cups but soon was being packaged in gallon containers.
Imagine Whirled B. Free: This extra smooth milk chocolate ice cream with rainbow sprinkles was a chucker's delight.  Of course you could expect to find multiple air balls in every pint.
Triple Cara-Mel Hall:This caramel ice cream with Gummy Bears was named after the former Yankee who was convicted of three counts of aggravated sexual assault of a child. Judge Baskin Robbins sentenced him to at least 31 flavorful years behind bars.
Iced Coffey –Named after Hall of Fame NHL Defenseman Paul Coffey, this coffee sorbet was decorated with two blue lines on either side and a red line down the middle.  Critics claim there is no defense for using coffee as a sorbet but if you ever saw Paul play you'd know that was appropriate.
Creme Buehrle – This plain vanilla ice cream is a favorite of manager Ozzie Guillen wherever he goes.  Unfortunately for the Marlins, Mark's arm has already begun to melt.  NL East opponents are looking forward to do just as the flavor says this year.
Half Baked McBride – This classic 70's flavor contained chocolate ice cream with thousands of bits of fudge.  Instead of a spoon it came with a pick, which was used to prop up the fudge pieces on top to simulate an afro.
Say It Ain't Sosa – This flavor has had many variations over the years.  It began as dark chocolate ice cream with bits of Cracker Jack throughout but slowly began to change into it's current form of white chocolate ice cream layered with bits of super balls.
Stay tuned tomorrow for the Good Humor man himself, Angry Ward.