by Sam's-A-Fan
NEW YORK, NY – Is Rusty Staub a former major league ball player once described by none other than Duke Snider as a "Pure hitter," who broke into the major leagues as a teenager with the then Houston Colt .45s,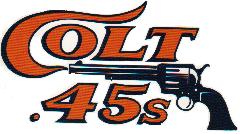 who was later the first legitimate star for the expansion Montreal Expos, who so endeared himself to those fans with his play and his caring enough to speak their language that he was honored with the nickname "Le Grande Orange,"
who as a fan favorite for the Mets hit homers and crashed through walls to ensure a 1973 play-off victory against Pete Rose's Cincinnati Reds, and who later, for the Detroit Tigers and the American League defined the position of the designated hitter, playing in 162 games in 1978, driving in 121runs on the way to garnering enough votes to place fifth in the AL MVP race that year?
Or is Rusty Staub an accomplished restaurateur with an encyclopedic knowledge of food and wine, and not one, but two successful eponymous New York eateries to his credit?
Perhaps Rusty is a humanitarian who through his good works founded the Rusty Staub Foundation and The New York Police & Fire Widows' & Childrens' Benefit Fund, which during its first 15 years of existence raised and distributed $11 Million for families of police officers and fire fighters killed in the line of duty, and since September 11, 2001 has raised over $112 Million to help the finest and bravest families of our first responders who perished eight years ago today?
Of course Met fans and New Yorkers know that Rusty Staub is all of these things. A six time All-Star who played the game the way it was meant to be played for all of his 22 seasons.
One of only three players, along with Ty Cobb and Gary Sheffield, to hit a home run before age twenty and after age forty. The first against Don Drysdale, of the Dodgers, on June 3, 1963, when Rusty was nineteen, and the last against Montreal's Jeff Reardon, on June 22, 1985, when he was forty-one. The only player ever to record 500 hits for four different major league teams, the first player to play in all 162 regular season games exclusively as a DH, and despite a lack of any natural speed, a man who led his league four times in outfield assists.
"I discovered at an early age that nothing was going to come easy for me, that I'd have to work for my success." – Rusty Staub
So while it was baseball through which Rusty originally entered the larger world, it was this work ethic that was apparent early on and which has remained with him throughout his post-baseball life, that has set him apart from so many others.
Two-thirds of all restaurants fail within the first year, and even the most successful ones are subject to the whims of fashion and eventually fade away. But Rusty had two establishments that were long running hits by anyone's account, and they were not just your average burger joint with some jock's name over the door and on the menu either. The wine list at Rusty Staub's on 5th, of which Rusty could speak authoritatively, was 19 pages long. And Rusty made ribs a succulent tradition in New York long before this city's current love affair with short ribs and baby backs was even a fleeting romantic thought in the mind's eye of any local gastronome.
As for the man's charitable works, what more can be said? Rusty is a first ballot hall of famer in this arena hands down. And he didn't have to be. Rusty could have done nothing but rest on his well earned laurels from his days on the diamond and at the grill, and remained one of New York's best loved personalities for years to come.
So really, the question isn't so much "Who is Rusty Staub?". The question that really needs answering is:
On a website with so many true Met fans, why is Rusty's name hardly ever mentioned?
And in a city so rich in baseball history, and yet so lacking in legitimate baseball heros of the present, once you get past the list of names that starts and ends with Derek Jeter of course, why is the name Daniel Joseph "Rusty" "Le Grand Orange" Staub absent from our minds and lips? Perhaps, the bigger real question is:
Who are we as Met fans if we let this continue?
The End.
Rex O'Rourke, tomorrow.