Put down that bong, Nostradamus!
EL JEBEL, CO – Over the next week you'll probably hear a lot of 2000s reviews and Top Ten Lists, maybe a few arguments about whether the decade concludes at the end of 2009 or 2010, or did it start in 2000 or 2001? I'm never sure. I'm addled with a cold, and exhausted from spending the last nine days with a father-in-law who loves to argue any point he can as long as it stomps all over whatever conversation is presently going on (when he isn't watching Everyone Loves Raymond at jet engine level decibels), and a mother-in-law who doesn't stop making (most excellent) food and making sure you don't leave here without an additional layer of whale blubber. As you read this I'll be in the middle of a 12-hour drive back to Los Angeles, if the wimpy California tires on our car can make it over the snowy passes.
Where was I? Oh yeah, Best Ofs and Favorite Fads and Top Tens. Anyone can give you their opinion of the last year or ten, but where are you going to find one of the next ten years? This is easy… Who's going to remember and look back at this on the eve of 2020?
The New Orleans Saints won't win a single game for the first three years of the decade.
The Lebron James Puppet will have to admit to chronic infidelity, and the shocking list of women who come forward will include Miss Piggy, Janice, Lambchop, and in a bitter irony, Vanessa Bryant.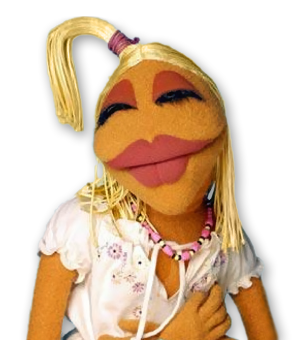 On a related note, EA Sports Tiger Woods PGA Tour 11 won't have anything to do with golf.
Relating to the previous note, Madden Football 13 will feature Tim Tebow on the cover, but the curse will strike as the bible verse on his eye-black keeps it from reflecting the sun's glare and, blinded, he's crushed by the Steelers' Glenn Dorsey.
John Sterling will have an aneurism coming up with a new milk-themed nickname when the Yankees call up prospect Melky Mesa in 2015.
When future generations look at archival videos of those Hanes commercials with Charlie Sheen and Michael Jordan, they'll wonder when was there a time people actually liked these two people.
The Pittsburgh Pirates will have winning records throughout the decade, but won't win the World Series until they start playing in those pillbox hats again.
The Los Angeles Clippers will win an NBA Championship, and for one year every LA celebrity will pretend to be Clipper fans.
Joe Morgan will be replaced by a random quote generator, and viewers will be surprised that he has an occasional correct insight.
When Team USA wins the 2018 World Cup in New York City – soccer still won't be popular in America.
By 2019, with no more living rock bands big enough for the half time entertainment, the Super Bowl will feature random fans playing Rock Band.
Jerry Manuel will win a World Series with a team made up of living jazz legends, including Dave Brubeck, John Pisano, Mose Allison, Kenny Burell, the Marsalis brothers, Terrence Blanchard, Marcus Shelby, and Poncho Sanchez.

And finally…
In 2020, The MTM Show celebrates its 8th year on ESPN 5 with a gala New Year's Party. We'll get Poncho Sanchez to play there, too. What the heck, I vote for Poncho to play the Super Bowl as well that year.

Okay, the father-in-law is breaking out the slides, so I've got to wrap this up. (I'm not joking). I'm sure you folks can come up with some more of these that actually make sense. That's it for 2009, enjoy the rest of your break and see you next year!

Dr. Diz tomorrow.