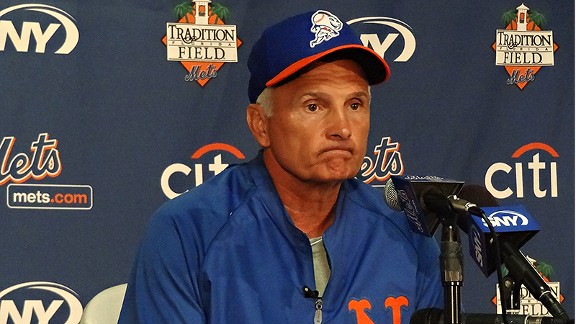 "You see this watch? This watch costs more than the car you drove here today. You call yourself a ballplayer you son of a bitch? Put those sunflower seeds down. Seeds are for winners…" And thus went the pre-game team meeting last night organized by manager Terry Collins and his veteran players. Of course, Michael Cuddyer showed his leadership chops by asking for the night off last night, so leading by example means about the same to Cuddyer as it does to his buddy, David Wright.
Anyway, I have other  matter of national security stuff to cover as I make my way across Long Island Sound to Port Jefferson after spending the day with seamen in New London.  As I continue to compete in Adult Spelling Bees, today's contest took me to Connedicut and I couldn't have been any happyer with the outcome. More on that latir.
The Yankees dropped 2 of 3 to the visiting and sickly Phillies this week. Why do I say sickly? Because the freakin' Mets have smacked them around seven times already this season. When the Phils and Yanks square off-as they did in the 2009 World Series, all you can do is sit back and hope for one of those white trash part of Florida sink holes.  CC Sabathia is now officially just some old fat guy collecting an enormous paycheck.  The Phillies? One can always root for a MRSA infection to take hold inside their clubhouse.                                                                                                    
This however, is a special bulletin. An emergency. An alert-such as when you're shaken violently from a deep sleep when you forget to turn the TV off before falling asleep. And all of a sudden the room is filled with a disturbing shrill buzzing that scares the crap out of you.
The Mets have fallen below .500  They have dropped 7 games in a row, and their lineup for last night's inspired loss to Milwaukee featured a 4 through 8 consisting of Wilmer Flores in the cleanup spot, followed in order by Darrell Cecilliani, Juan Lagares, Johnny Monell, and Eric Campbell.  This is easily the worst lineup we've seen in at least 35 years. When you couple that lineup with laughable defense you get the 2015 Mets.                                         
The thing is, the Mets don't need to boast a Murderer's Row offense with their Starting Pitching as good as it is.  An average offense and a defense that can make routine plays consistently would likely put the Mets in the postseason.  With Sandy Alderson at the helm however, inactivity rules the day. Competing team executives are absolutely stunned that the Mets do absolutely nothing in the face of the worst offensive team in more than a generation. I come to you tonight on a mission of mercy. I come tonight with a request from Met fans everywhere.  Do something. Get a couple of bats. Fire Terry. Fire Sandy. Just do something Mets.