SWEEPSVILLE, NYC: The Browns vs Niners game was brutal, so I stuck with baseball. I thought you said these weren't the same old Twins?  Seven runs in three games – I think they're quite similar. The New York Yankees just  finished off the sweep. I'm going to start typing and see what happens. Let's make like Criss Cross and jump around.
Maybe Odell was right when he said Gettleman sent him to Cleveland to die. Has there been a more Jeckle & Hyde team than the Browns? Forget the Odell trade, I reckon Cleveland would reverse the Zeitler for Vernon trade in a minute. Mayfield looked pretty rattled, running for his life. They should have put Odell back there. Is Gettleman a secret genius, like Trump? Are we sleeping on the 49ers?
The Rays win on Monday won't mean much for the Yanks if they don't win one more. Sure Verlander has to pitch Game 4 now, but if the Astros win, they'll just come back with Cole for Game 1 of the ALCS and Verlander will be rested for Game 2. Verlander then Cole or Cole then Verlander. Do you want to die in a shark attack or plane crash?
It's like picking the crappier head coach, Adam Gase or Jay Gruden. What were the Jets thinking with that hire? At least Gruden can party. That team will never get anywhere with Daniel Snyder, though. Nobody deserves to lose more than that guy. We're a divided country… but we can agree on that, right?
I feel like I'm asking a lot of questions.
Best case for the Yankees is that Verlander throws 312 pitches tomorrow and Cole throws another 353 in Game 5.
I hereby decree that the Wild Card system is pretty good. The one-game playoff seems abrupt after 162 games, but teams have to use their aces. So they're disadvantaged from there, as they should be. The Rays couldn't use Morton until Game 3. You don't like it, win your division.
The Rays roughed-up Greinke on Monday. Is it me or do blond pitchers crumble under pressure more often? Greinke, Jeff Weaver, Syndergaard, the list goes on. Kershaw is almost blond, no? This doesn't apply if you have the name "Whitey" though. Whitey trumps blond hair. I'm off the rails.
The Twins get the first two guys on down 5-1 in the bottom of the 9th. Chapman is struggling to find the plate a bit. Max Kepler is not the tying run and needs to get on. Of course he swings at an 1-0 slider out of the zone. Situational hitting continues to go the way of the Dodo. Kepler strikes out and Chapman is back on track. I'm a Yankees fan and I am offended by that horrible at bat. It sucked the life out of any Twins comeback.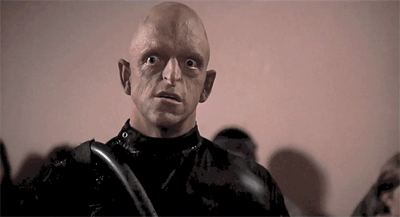 The diving catch by Didi. Have the Yankees ever had a shortstop produce in October like this guy? I kid. Lordy. At least Minnesota can look forward to the winter.
Severino didn't play much this year, but the Houdini act with the bases loaded and no outs in the second was worth the wait. And the Yankees sure flashed some leather in this one.
I was a bit surprised when the Yankees re-signed Brett Gardner so quickly last off-season. It closed the door on any possible Bryce Harper signing. But Gardner has been an absolute monster.  In this lineup of Bombers, who would have believed he'd be hitting third in the playoffs? Cashman might be smarter than me. He maybe should have traded for Cole or Verlander though.
I'd be a little disappointed if Aaron Judge wore ski goggles for the locker room champagne celebrations. Gleyber Torres needs a translator. He's got a chance to be a massive superstar.
When did Jeff Nelson join the YES crew? He looks like the strange bald guy at the end of Weird Science. The Yankees wasted a ton of booze.
TO THE ICE…
They may not have a second line center, but the New York Rangers are sure going to be a lot more fun this to watch this year. I'm going to go out on a limb and say that Zibanejad likes playing with Panarin. Bread and Butter is the best nickname since "Danny Dimes."
Can I be done now? It's late. Come back tomorrow for Angry Ward and some more words. Follow us on Twitter at @BenWhit8, @MeetTheMatts, @Matt_McCarthy00, Instagram @MeetTheMatts and like our Facebook page, Meet The Matts.