HOLLYWOOD, CA – I must say this site is better than ever. Lots of great characters and very clever writers. In order for The Matts to reach their goal of becoming the biggest thing in sports comedy, a few more players may need to be added. These recommended additions are not because the site lacks content but rather they will help raise The Matts profile and provide some much needed publicity.
Sometimes the best way to get publicity is through the gossip pages or entertainment shows. Unfortunately, Extra's Mario Lopez hasn't been interviewing Tall Matt recently about his Staples commercials or Short Matt about his latest Law and Order appearance. The last time I read anything relating to MeetTheMatts in the NY Post was last Sunday's Page Six where this item ran:
Our spies in Tampa spotted Suzyn Waldman and Yankee Joe canoodling in a corner booth at the Olive Garden. Disgusted early bird patrons were overheard complaining about the couple's "Lady and The Tramp" style of pasta eating.

Yankee Joe and his B!tch
The solution for this publicity problem lies in a new member of the MTM's family named Matt Rockefeller. Rocky Matt, as he is known to friends, has a regular Ménage à  trois with Lindsay Lohan and Samantha Ronson, hosts lavish Hampton's events that make Sean "Puffy" Combs gatherings look like a Chucky Cheese party and enlists George Clooney as his wing man when he goes out on the town. Of course Rocky always looks dapper in his Mets blue suit.
The Matts also need some street cred. This can easily happen with the addition of gangsta rapper Haz Matt. This toxic character is always in the news for one outlandish reason or another. When he gets in a fight with his fiancee, Khloe Hardcashian, he doesn't wait for her to burn down his house, he does it himself. Sporting a blue and orange bandanna, he can be seen singing the National Anthem at his hometown Newark Bears games. In a recent interview with Source Magazine, he recounts the numerous beat downs he has thrown Daddy Yankee.

Haz Matt asks "Whose Your Daddy?"
The fashion industry is always a place to make a name for one's self and The Matts should be no different. Adding world famous fashion critic Matterial Girl to their roster would help get the coveted 18 – 25 year old demographic on the site. Always quoted about the latest trends she'd be a hit with the fashionistas and Average Janes alike. With more Twitter followers than Ashton Kutcher, M Girl is constantly being consulted by Lady Gaga for fashion advice and has been a celebrity judge on Project Runway, Top Chef and America's Next Top Model. Her tweet from the post-Oscar Vanity Fair party was incredible, take a look:
OMG I'm LMAO b/c Short Matt + his BFF AW were busted crashing the VF party while hitting on Catwoman-esque Hillary Swank. WTF were they thinking?
I'm not too versed in the language of twitter but I'm pretty sure BFF stands for Bald Friends Forever.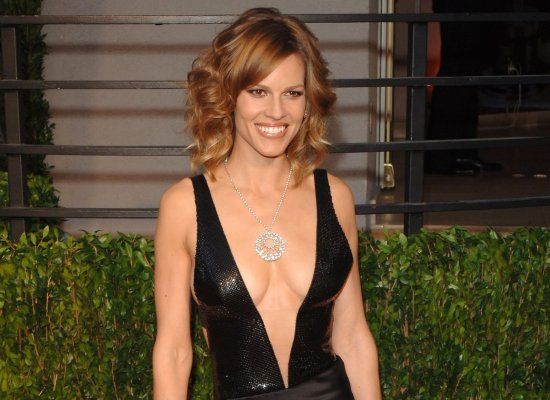 Is this considered Swanky?
I know the veterans on the site might complain but I'm just trying to think outside the box here for the greater good of the site. Let me know what you think of my suggestions and if you have any of your own.
Matt Du Jour, tomorrow.