EL BARRIO, EL FALLS – Happy Monday. I tell you, I felt sorry for Short Matt, earlier this week. We do sports here and give politics the hard pass because the shorter Matt takes the Michael Jordan approach that Liberals and Conservatives both like sports, so let's not push anyone away. But here we were having a vaccine debate and I bet his skin was crawling, trying to keep it to sports. Yes, I am pro-vax but beyond that catch me on my Twitter if you want to debate it and leave MTM alone. I encourage my fellow writers to do the same.. As for me, my piece today is re the following… RIP Bobby Bowden, Olympics Opinion & Slumping Mets.
RIP Bobby Bowden
One of the titans of college football has passed away. Former Florida State Head Coach Bobby Bowden has died of pancreatic cancer. He died Sunday morning at the age of 91, surrounded by his wife Ann and his 6 kids. That in of itself is a blessing. I rushed to the hospital but couldn't get there in time for my dad,  so Bowden's kids are blessed they were able to get in one more goodbye. It was fitting because Bowden is regarded as not just a great coach but as a great person. Alabama's Nick Saban said it best.
"This guy was probably the greatest ambassador of all time because he had success coaching, but he was also one of the greatest people and set an outstanding example for everyone in our profession in terms of you don't have to dislike somebody, you don't have to discredit somebody that you're competing against. That example of being a good person is something that can help us all professionally. He wasn't always just about him; he was always about helping other people."
On the field he recorded 377 wins during 40 years as a major college coach and his teams won a dozen Atlantic Coast Conference titles and national championships in 1993 and 1999. Under him Florida State ranked in the top five of the Associated Press College Football Poll an unmatched 14 straight seasons (1987-2000).
The flood of tributes and stories about his warming folksy nature would be a weeks worth of articles but let's just say, the world lost a shining example of the fact that you don't have to sell your soul to be a success. Just be a good person and be good at your job.
Olympics Opinion
Not even sure where to start. It appears that it took the USA until the final day but they eclipsed China for Gold, which is critical for national bragging rights. Total medals won is great but it is like comparing being great in the regular season to winning in the playoffs.  Top gold count is where it's at… A British diving champ showing that he also crotching… Karch Kiraly is still involved in volleyball – he coached the USA Women's indoor volleyball team to a gold… You have the two guys that are good friends and couldn't top each other in the high jumps, so they shared a gold… USA Men's Basketball, despite the poor start, bounced back to win the Gold… USA Women won gold again for the 7th time in a row. Actually, the performance of the USA drew more spotlight on how women's sports is closing the gap in quality and is attracting more fans. It has also gotten the attention of investors. Took a minute but women's athletics seems to be headed for a boom.
Slumping Mets 
At the start of last week, the Mets were in first place in the NL East. After dealing with the on-phire Phillies – who have won 8 straight – the Mets find themselves in 3rd place behind the Phils and Braves.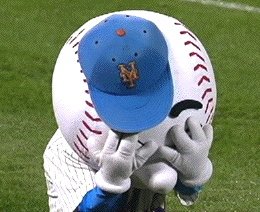 That's what happens when you follow losing 3 of 4 to Miami by getting swept in Philly. Here is comes Mets fans… The Big Let Down. You were foolish enough to believe that deGrom was gonna stay healthy and all the pitching acquisitions would be decent back ups. It went like it always does and now it will only get worse. This is what you get for believing and hoping. Read Short Matt's posts.
Thanks for reading, comment below and come back tomorrow for Ben Whitney, who gave up on the Yanks but will now act like he didn't.