TAMPA, FL – On April 15, 1997, Major League Baseball honored the 50th Anniversary of Jackie Robinson breaking the color barrier by permanently retiring his number 42. At that time all players wearing 42 were allowed to keep wearing it but no other player was allowed to wear the number going forward. Of the 13 players who were allowed to keep wearing the number 42, only Mariano Rivera remains. Now that the greatest closer of all time has announced his retirement, so too will the number 42 retire forever. Here is a look at the other players who were allowed to wear 42 beyond the 1997 retirement:
Dennis Cook – Won a World Series in 1997 so he was the only one besides Mariano to do so after the retirement. Also proved the adage "too many Cooks spoil the bullpen" when he put out fires with gasoline for the Mets pen in the late 90's.
Tom Goodwin – The current Mets 1st base coach now wears number 26. He used to wear 42 because of his love of the 42nd street peep shows but dropped the number as soon as the Giuliani Administration closed them down in the late 90's.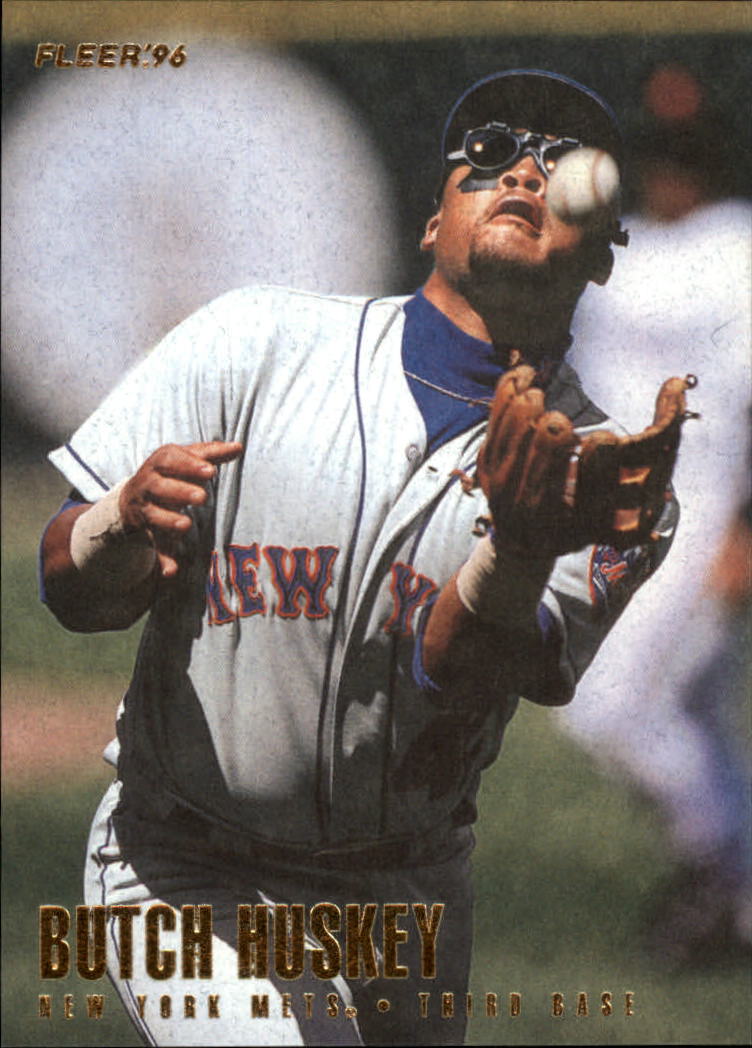 Butch Huskey – A friend of mine was given two batting helmets after the 1997 season by someone who worked in the Mets clubhouse.  One was Carlos Baerga's, which big enough to comfortably hold an NBA game-ball.  The second was Butch Huskey's, which was immediately tossed in the garbage. When I asked why he responded that it smelled like it was housed in a wild animal's cage.
Mo Vaughn – Yet another former Met who stunk up Flushing. He was one of the most feared hitters of the 90's when he was in Boston but turned into Slow Mo when he signed with the Angels.
Buddy Groom – Terrible player whose name happens to be synonymous with the statement I most often hear in a gym locker room.
Michael Jackson – I personally thought the # 5 would have served him better. It's as simple as ABC.
Scott Karl – This guy was saddled with not just one but two horrible first names.
Jose Lima – Lima's number was up way too soon. I miss Lima Time most of all.
Kirk Rueter – Was actually a white supremacist who was so horrified that he quit baseball after the 1997 season and moved back to Berlin.
Marc Sagmoen – Only played in 22 games his entire career.  Officially the worst player to ever have his number retired.
Jason Schmidt – Was a damn good pitcher but only wore 42 for his first two seasons.
Lenny Webster – This life-long backup catcher had a pretty serviceable career in the big leagues and is now a big-shot TV producer.  His latest project, Revis & Butthead, is about to premiere on the NFL Network.  Darrelle Revis and Woody Johnson star as two roommates at odds in this reality show.  In the first episode, Woody convinces Darrelle pay him $10,000 for a personal toilet seat license.  Without it, Johnson explains, Revis won't be able to use the bathroom.  Darrelle flips out when he realizes that he only gets to use the seat during Jets home games and that some overweight plumber named Sal gets to use it during Giants games.
https://youtu.be/I-7KjF4f-yY
Stay tuned tomorrow for a proud owner of a NY Giants personal seat license, Angry Ward.